跨國婚姻服務 Cross-border Marriage Service
跨國婚姻又稱涉外婚姻,跨國婚姻指婚姻雙方中的其中一方為外國國籍的婚姻。得生全球(跨國婚姻服務)的對內服務對像是身處中國的適婚男女,為適婚男女尋找幸福,特別是為眾多身處中國的適婚男性得到從外國而來的幸福,幫助眾多適婚男性脫離單身行列。雖然得生全球(跨國婚姻服務)重視中國適婚男性的需求,但我們是一視同仁,我們也會幫助中國適婚女性尋找幸福。
如您有興趣採用我們的服務,您必須成為我們的普通會員。暫時免費入會,隨意退會。請在以下表格填入個人資料並使用電子郵件傳送給我們。
電子郵件信箱地址:cn@desonglobal.com
如您期望得到更多的幫助,您可以成為我們的進階會員,成為進階會員是需要收費。
請把費用存入以下銀行賬戶或者通過以下支付方式付款(「微信支付(香港)」
、"AlipayHK"
、「轉數快」):
企業賬戶名稱:得生全球有限公司 (Deson Global Limited)
企業賬戶「轉數快」識別碼:102150943

企業賬戶分行地址:香港特別行政區九龍旺角彌敦道721-725號華比銀行大廈地下(旺角分行)
銀行國際代碼:UBHKHKHH

註1:「微信支付(香港)」和 "AlipayHK" 任何

付款

方式 (包括信用卡) 都免收手續費。
註2:通過「轉數快」銀行轉賬免收手續費;通過「轉數快」使用信用卡付款需要支付不同金額的手續費。

註3:「云闪付 x 中國銀行支付(BOC Pay)」(内地和香港區)、「微信支付」(内地) 、 "Alipay" (内地)、"PayMe" 將會稍後開通。
Deson Global (Cross-border marriage) 's service targets are marriageable men and women in China and other countries. We seek overseas lovers for marriageable men and women in China.
If you are interested in using our services, you must become our ordinary member. Temporarily free ordinary membership, free to withdraw. Please fill in your information in the following application form and email the form to us.
Email address: cn@desonglobal.com
If you want more helps, you can become our advanced member. Becoming an advanced member should be paid.
Please deposit the payment into the following bank account or pay through the following payment methods (
"WeChat PayHK", "AlipayHK"
, "FPS"):
Bank name: Industrial and Commercial Bank of China (Asia) Limited
Commercial account name: Deson Global Limited
Commercial account number: 072 702 502029531
Commercial account "FPS" code: 102150943
Commercial account address: G/F, Belgian Bank Building, 721-725 Nathan Road, Mongkok, Kowloon, Hong Kong S.A.R. (Mongkok Branch)
SWIFT Code: UBHKHKHH

Remark 1: Any

"WeChat PayHK" and

"AlipayHK" payment methods (including credit card) are free of charge.
Remark 2:

There is no additional fee for bank transfers via "FPS". Credit card payment via "FPS" requires a different amount of additional fee.



Remark 3: "WeChat Pay" (Mainland), "Alipay" (Mainland) and "PayMe" will be activated soon.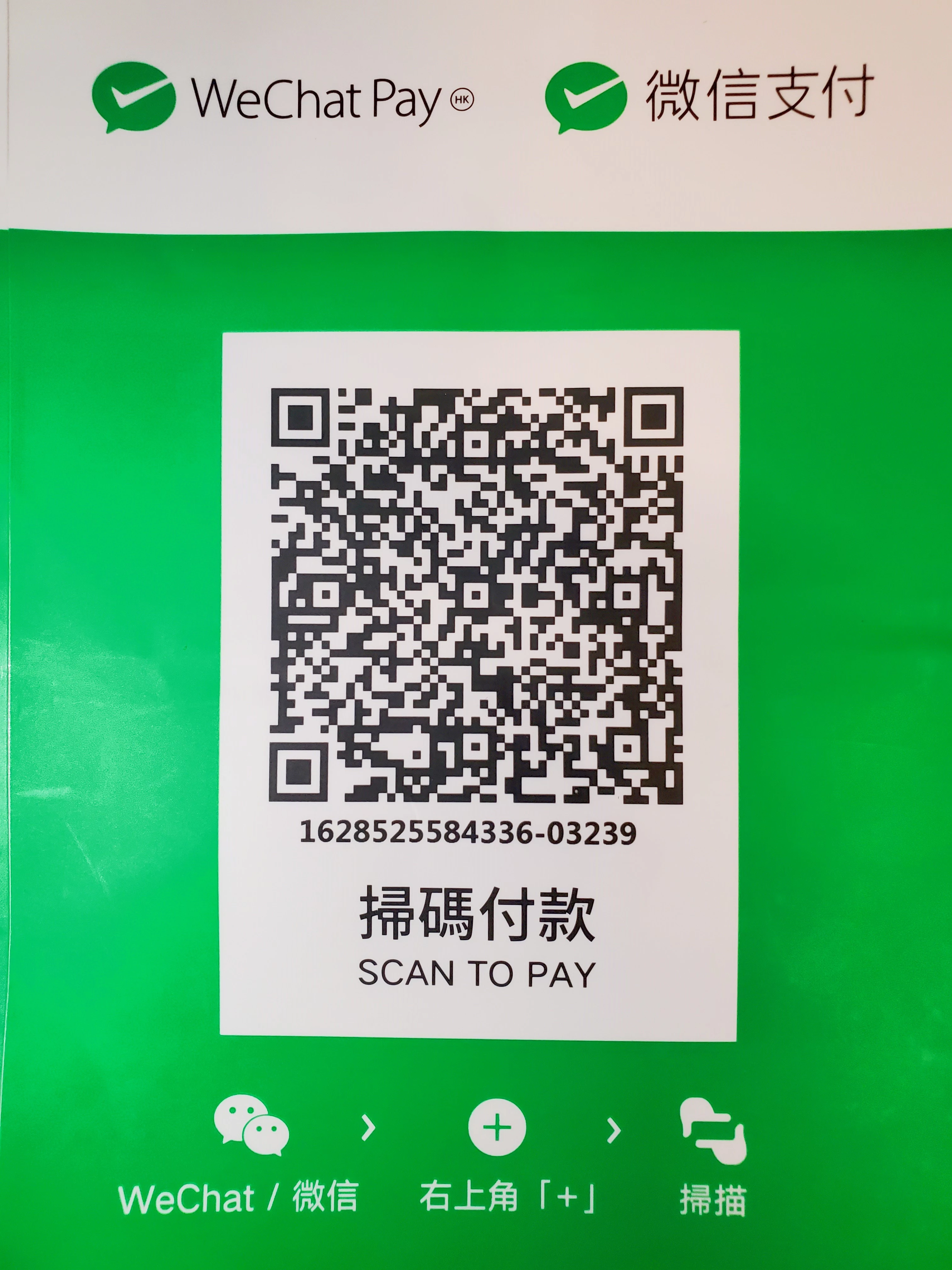 註:以下視頻只作為參考之用,如視頻擁有人或者相關人員有任何意見則可以通知我們,我們會盡快配合處理。
Remark: The following videos are for reference only. If the video owners or related people have any comments, please inform us. We will cooperate with you as soon as possible.